Just a little WIP stitched while in the hospital..Quaker Row . Vikki Clayton Silks stitched on 36 Ivory linen.

And another: This is a Quaker stitcher's wallet by With my Needle on 32 Platinum with Thread Gatherer Tapestry Green.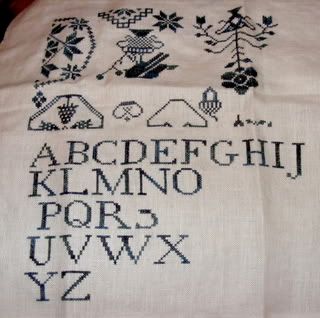 DH Is still in hospital and they don't know what is wrong.